Welcome to my web site, dedicated to the one true love of my life and the only beer I drink - Miller Lite!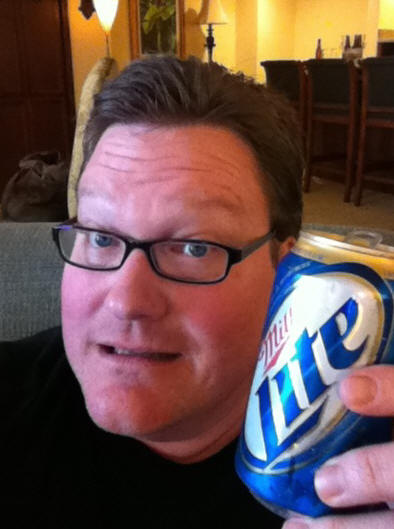 Everyone asks the question: Why did I create a website dedicated to my love of Miller Lite? Too much time on my hands? An obsession with the blessed and oh so tasty amber liquid that quenches my thirst and helps me relax? A bad past experience with one of those other so called "Light" beers? Could this site be a lame attempt to get some free beer and/or swag from the company? Yes to all might apply here. Doesn't make me a bad person as long as I still love, drink and enjoy Miller Lite!
Ran into music legend MC Hammer at a party following the American Music Awards in LA. Of course, Hammer OK'd a photo op with me and my Miller Lite. Hammer confirmed Miller Lite has a taste that's Too Legit to Quit!